Candle Room in Riga, Latvia is a haven for candle lovers and those seeking a unique and enchanting experience. As soon as you step through our doors, you are transported into a world of handmade wonders. The room is adorned with shelves upon shelves of beautifully crafted candles, each one a testament to the skill and creativity of Latvian manufacturers.

Ineta and Kristīne, the passionate creators behind Candle Room, have poured their hearts and souls into curating a collection that celebrates grace, color, and beauty. Their love for candles is evident in every aspect of the shop, from the carefully selected fragrances to the meticulously designed packaging. It is clear that this is not just a business for them; it is a labor of love.

Candle Room is more than just a shop that sells candles; it is a place where dreams are ignited and imaginations are sparked. It is a celebration of craftsmanship, creativity, and the simple pleasures in life. It is a reminder to slow down, to savor the moment, and to find joy in the little things.

So, the next time you find yourself in Riga, make sure to visit Candle Room. Allow yourself to be enveloped in its enchanting ambiance and let the candles guide you on a journey of beauty and inspiration. You will leave with more than just a candle; you will leave with a piece of magic that will bring warmth and serenity to your home for years to come.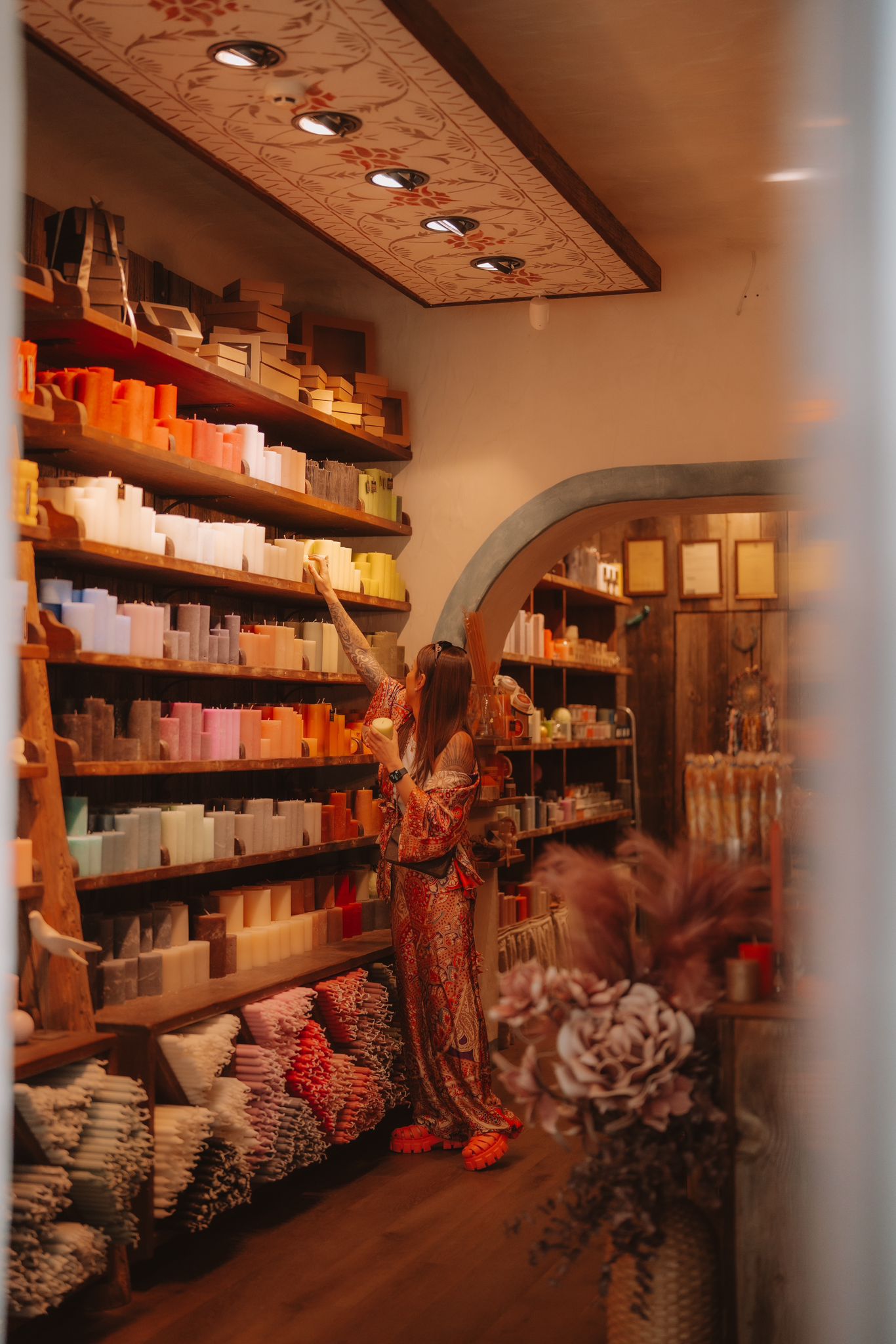 Experience Our Store In-Person
When you cross the threshold of the Candle Room, the city still sounds and breathes behind you, but in the Candle Room there is calm peace and coziness.
Get to know our cozy shop in person and view the full range of candles and other products at Tērbatas street 50, Riga.


Monday - Friday: 11:00 - 20:00
Saturdays: 12:00 - 18:00
Sundays: Closed
Open Store on Map